Welcome to The Andes: A Musical Journey! Here, you'll find all the event program, and more. Event Program Argentina Argentina is widely renowned as the
Read More »
Felicitaciones a Christian González el nuevo esquinero de Los Patriotas de New England! Orgullo Colombiano Congratulations to Christian González the new cornerback of the New
Read More »
We are pleased to announce Martin & Wallentine, LLC as one of our sponsors. They are one of Johnson County's leading personal injury and civil litigation law
Read More »
Follow us on social media
Welcome to The Andes: A Musical Journey! Here, you'll find all the event program, and more. Event Program Argentina Argentina is widely renowned as the
Read More »
It is our commitment to keep our roots alive by uniting all who value and respect this wonderful culture. YOU are officially invited to experience unforgettable moments in honor of one of the happiest countries of the world.
Mission: To strengthen a diverse and inclusive community that supports Colombian and Latin American heritage while expanding awareness of its culture in the Midwest.
Vision: The Colombian Cultural Association will be a foundational pillar in the community by providing guidance, fostering relationships, preserving heritage and integrating the contributions of a growing Latin population.
Orlando was born and raised in Bogotá and has lived in Kansas City since 1990. He is married and has a son. Orlando has a Bachelor's degree in Business Administration from Baker University. Aside from being the President of the Colombian Cultural Association since 2014, Orlando is a Business Banker in Kansas City and he also serves on the Executive Board of Directors for Rediscover, a mental health organization that offers a full spectrum of programs and services for people whose lives have been affected by serious mental illness or substance abuse. Orlando has a passion for learning, culture, and for sharing about his native Colombia and enjoys cheering for the Colombian and US soccer teams.
Gustavo Restrepo was born and raised in Manizales Colombia, where he studied Business Administration at Nuestra Senora Del Rosario. He has lived in Kansas City since 2000, and works as a Real Estate Agent with Keller Williams and as a Health Care Interpreter at Truman Medical Center. Gustavo has been the Vice-president of the Colombian Cultural Association since 2014 and his biggest motivation is to promote all the amazing things from his beautiful Colombia.
Alberto was born in Cali Colombia. Born into a family of musicians; he plays the guitar since he was 8 years old. He worked at Goodyear for 20 years as chemistry technician and moved to Kansas City on 2004. After 4 years working with H&R block he decided to open an Accounting and Tax service business located in Independence, MO. Alberto is married with two sons. His motivation is to promote the culture and traditions of Colombia. He has been participating in many cultural events representing his country.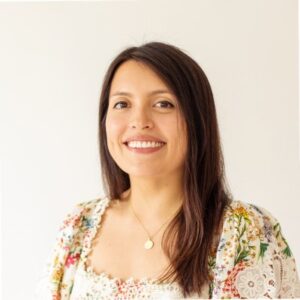 Paula is a professional in Business Administration with an emphasis in Finance and Marketing from the University of Missouri-Kansas City (UMKC). Her background includes working for the Greater Kansas City Chamber of Commerce, Waddell & Reed Financial, Inc., and EDZ Systems, one of the fastest-growing technology companies in Kansas City. Passionate about Education, Cybersecurity, and Social Media Marketing.
Sandra is a professional in Business Administration with an emphasis in Marketing and Management. She graduated from the University of Missouri-Kansas City (UMKC). She has been the Marketing Director of the CCA since 2014 and served as Treasurer as well, until 2018. Sandra moved to Kansas City from Bogotá in 2000 and currently works at Andrews McMeel Universal managing international sales for syndication. Her level of commitment and skills about logistics and event planning has been amply demonstrated in the different activities that she has organized for the Association over the years. Sharing the culture and traditions of Colombia is very important to Sandra, who truly believes that Colombia's most valuable asset is based on its people. 
Shawn is the Political Director of the International Union Painters and Allied Trades (IUPAT) which represent more than 160,000 workers in the United States and Canada. As the president of the CORE Committee (Community Organizing for Real Economics), the International Latino Committee and the president of the Johnson County Hispanic Caucus Committee. He works with Leaders in the community to bring new opportunities for workers in the Kansas City area and another 35 Districts within United States and Canada. He wants to help the community to embrace diversity and explore new ideas to support and promote the Latin-American Culture in the Midwest.
Orgullosos ganadores de:
Premio Jessi F. Flores al negocio Hispano del Año 2018
The Colombian Cultural Association strives to become the frontrunners and ambassadors representing and celebrating Colombian Culture throughout the Midwest by:
Maintaining and enriching
The cultural values of Colombians residing in the U.S Representing Colombia in a variety of ethnic enrichment activities.
Others about the unique attributes of Colombian culture.
Cultural and recreational activities for newcomers and established Colombians as well as the community at large.
The needs of the Colombian Community.
Colombian talents through the Palenque awards.
Colombians with assimilation into American culture.
And maximizing collaborative relationships with other ethnic associations.
Higher education scholarships to deserving Colombian students.
Email: contacto@ccamokan.org